Collapse the Sidebar to Increase Real Estate!
The sidebar in JobSuite is designed to provide you with shortcuts. But sometimes you don't need those shortcuts. If you want to maximize the viewable data, collapse the sidebar. This is especially helpful in list view because more columns are displayed!
The Job Details layout with the sidebar showing: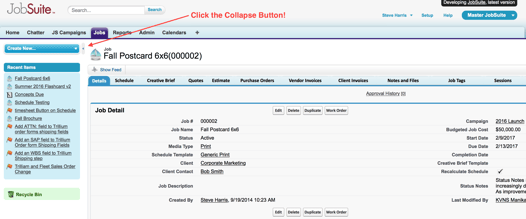 Click the collapse icon to hide the sidebar: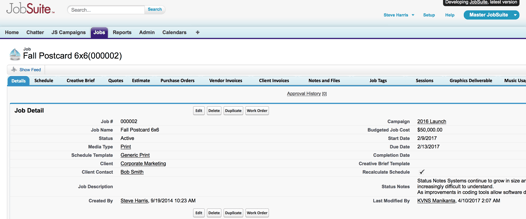 Be sure to contact your JobSuite Account Manager if you have any questions!