JobSuite Is Now Available As A Mobile App!
Truly take JobSuite anywhere now, with our new mobile app!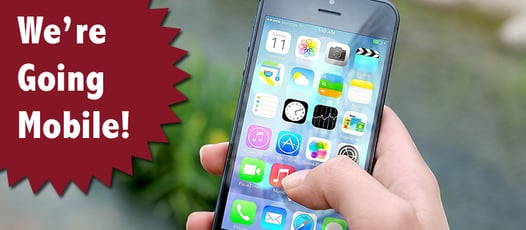 Smartphones sure are the bomb. I cannot do without mine. I check email, text the family, take photos, and work, all from one device. Our mobile devices are becoming more and more useful and we are becoming more and more tied to them.
Here at TrackIt we are spending a lot of time making JobSuite mobile. We don't believe that all functionality makes sense on a mobile device, but we are picking the items our users need on the fly.
*And please note: we can always customize the mobile app to implement your specific workflow and add additional functionality if need be.
Tools in the JobSuite mobile app:
Create Jobs
Monitor tasks
Review job specs
Log time
Communicate
Manage your workflow
View dashboards and monitor KPIs
View schedules
Is the Mobile App Right For You?
As with any tool there are a few things to think about before rolling it out. Ask yourself a few questions and think about the practical issues that might arise.
1. Are you using personal or company devices?
2. Do you want your staff working from personal devices?
3. Is the app you are using secure on a personal device?
4. Do you want your staff working from home?
If you and your team are ready to work from your mobile devices then give us a call. We will enable mobile access. Users can download the Saleforce1 app for Android or IOS for free and log in with their user name and password.
Looking Ahead to Lightning Connect
Salesforce continues its rapid pace of innovation with a new UI called Lightning Connect. The new Lightening Connect UI modernizes the look and feel of the app. JobSuite will take advantage of the new features to provide users with a better experience. The new UI is now being tested by a select group of users and we look forward to rolling out by the end of the year.
Contact Us!
Be sure to contact your JobSuite Account Manager to set up JobSuite on the new mobile app!