Admin Announcement: Coming Soon in 2017!
We are pleased to announce that in the Winter of 2017 we will launch a redesign of the JobSuite UI. The new user interface takes advantage of many features launched in the new Salesforce Lightning Design System.
Same workflow that you have come to expect in JobSuite. Manage tasks, costs, and collaboration in one app.
New navigation to make accessing the information you need easier. Less clicks, re-organized layouts, and new tabs to group information more efficiently.
New buttons and UI tools to make it easier to update jobs, complete actions, and view information.
New layout designs that present information in a more intuitive manner. New colors and fonts that make it easier to view information.


Graphic representations of information to make it easier to analyze workloads and productivity.



A new file storage and collaboration tool that allows users to post files to a job, share with others, capture comments on the files, communicate those comments, capture versions of files, manage the file review process, and save your data in the cloud.





And it is all mobile friendly.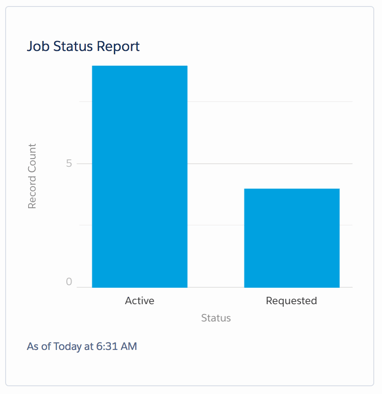 We will be in touch before rolling out the upgrade to individual orgs. In most cases you will be able to review the upgrade in your sandbox before going live. We will be sharing more details over the next few weeks. Give us a call if you have any questions.
Steve Harris
steve@etrackit.com